A 'rewarding' Summer offer from AMP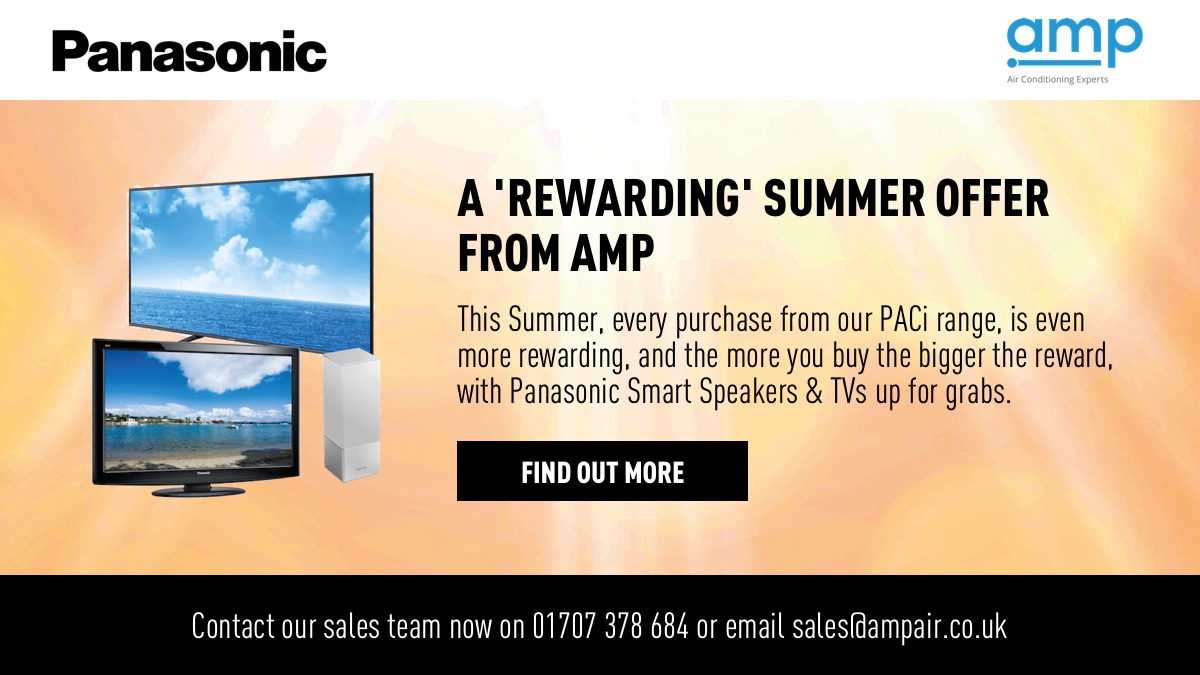 This Summer, every purchase from our PACi range, is even more rewarding, and the more you buy the bigger the reward, with Panasonic Smart Speakers & TVs up for grabs.
In addition to any Panasonic Premier Reward points you can gain extra LOVE2SHOP rewards and Panasonic smart speakers & TVs when you purchase 10 or more systems from AMP this Summer.
Click here for further information and full terms and conditions.